When it comes to Retail Design/Build...
We make you look good!
About ELAN - 400x250
ELAN General Contracting is second to none when it comes to Retail Design, Build and Remodels and our mission is to Make you look good…. On time and on Budget. We treat your budget as if it were our own and we pay attention to the details. We have always maintained a low overhead, we make quick and intelligent decisions and our owner - founder is hands-on with over 35 years experience. We are known in the industry as "great communicators" and we all know how important it is to know what's going on with a project at all times.

From the first client meeting to the final Completion Package, our clients are informed and able to resolve issues as they occur. Design is a process. ELAN understands the psychology of the consumer like no other contractor and have an Executive Team with the credentials to prove it. Our design staff includes architects, designers and behavioral psychologists.

There are no projects too small or too big and we have the experience to assist your staff with minor design projects or we can turnkey the entire process. Don't take our word for it, see what our clients have to say about ELAN. Since 1981 our client list has remained small by choice as we pride ourselves on providing the ultimate Customer Experience. The fact that 99% of our business has come from referrals and repeat business clearly shows we know what it takes to make our clients look good.

ELAN has completed projects in 43 states and our focus is on Retail Build-outs and Remodels. Whether you need help with the planning, budgeting, design, build, layout, or construction management, we can help. Call us at 619-284-4174 and ask for Business Development and Marketing at extension 7777, by email BStone@elangc.com or you can register online now and our business development team will contact you immediately.
For more information checkout our Mission Objectives.
Proud Member of the International Council of Shopping Centers (ICSC) since 1981
Meet our Executive Team
Adrian Johnson
Founder - CEO
Mr. Johnson founder and CEO of ELAN General Contracting has been managing the business since 1981 with vigor, enthusiasm, verve, loyalty, and commitment.

When Mr. Johnson founded the company he wanted a name that was synonymous with his personality. ELAN, a French word, meaning vigorous spirit and enthusiasm seemed to fit . Both ELAN and Adrian continue to live by this motto in everything they do. The company's mission statement states that Integrity is the essence of everything successful and that we build the business one relationship at a time. The trust has been tested over time. ELAN continues to survive in the face of economic downturns.

He is most proud of long term employees and long lasting relationships. There are four employees with ELAN today that have over 25 years of association. ELAN's director of store design and Mr. Johnson go back more than 30 years and several current clients and architects have been with ELAN more than ten years. "Our goal is to build this family business into a legacy for our children's children".

Mr. Johnson attended San Diego State University for both his undergrad and graduate degrees. He has over 30 years experience in commercial / retail design, commercial / retail construction management, and has been involved in more than three thousand projects covering forty three states. He currently stays involved in the daily operations of running the company and is its leader emeritus.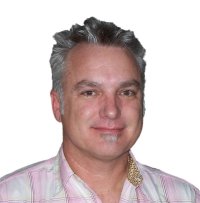 Dan Smith
Vice President
Has been in Construction for almost 30 years and has been involved in every aspect from beginning to end. Has been a State Licensed General Contractor since 1991 as well being partners in a Retail Construction Management Company.

Began with ELAN in 1981 and returned in 2000. Has been involved with thousands of project nationwide mostly in Retail Tenant Improvement Construction but also including Commercial Tenant Improvements, Freestanding Medical Production Facilities, High End Restaurants, Chain Restaurants, High Security Vehicle Support Facilities, Bank Construction, Airport Vendor Construction, Department Store Interior Construction and "Top Secret" Government Support Facilities.

Mr. Smith's responsibilities include working closely with Clients to service their Construction needs including estimating, purchasing, construction, completion and close-out of projects. Along with day to day needs of each project including coordinating with Owners, Architect's, Government Agencies, Landlord's, Subcontractors, Vendors and all on site Superintendents and Subcontractors Representatives.
Douglas Newbery
Safety Officer / Project Manager
Mr. Newbery oversees one of ELAN's most important assets. That is our perfect record of project safety extending 30 years. His 30+ years in the construction industry at all levels provides him keen hands on experience and his training in safety and OSHA regulations makes ELAN one of the most safety conscious contractors in the industry. The worker's comp rate modifications are directly a result of his oversight. Our insurance rates have never gone up. He doubles as a project manager and general superintendent to create long lasting relationships with superintendents and their families.

His assets in addition to his skills are his soft demeanor and caring ways. Doug is a people person and as such is involved in making sure the clients are satisfied and happy long after the job is completed. He is in many ways the secret to ELAN's long lasting relationships with clients, and associates. ELAN has 2 superintendents that have been with the Company for more than 25 years.
Superintendents
18 superintendents on payroll, with a combined service with ELAN of more than 200 years.
Don Logay
Don Logay Productions
Media Relations / Press Contact
Don Logay is an award-winning writer for design/build and construction. Former editor-in-chief of three national professional builder magazines, he also created the widely quoted annual Cost vs. Value Study for remodeling investment and return. Today Logay also writes an entertaining On The House "tip series" for homeowners heard daily on hundreds of radio stations nationwide. He also writes news-info articles for print on a wide variety of subjects, press releases, corporate videos, TV commercials, infomercials and business books.
William E. Morgan
Interior Planner / Designer
Mr. Morgan graduated with a Bachelor of Science degree with concentrations in Architecture & Building Construction and has over 35 years experience in commercial / retail architecture and interior design. He has been the director of design and construction at the limited and VP of Store Design and Construction commercial/retail project management and construction management, coordinating commercial/retail projects, managing fast-track projects on a national basis, managing contractors and material suppliers and managing office & field staff.

Some of Mr. Morgans accomplishments include the design and construction of over 3 million sq. ft. of commercial office, industrial, and retail space on a national basis, design and/or construction administration of over 585 new stores, and 270 remodels for national and regional retailers, developed new store prototypes for 3 national and 5 local / regional retailers and most importnatly he has never missed a scheduled opening date on any project. Mr. Morgan is a member of AIA, IBD, ISP and ASID.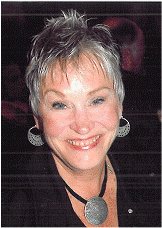 Sammie Clark
Controller
Sammie brings more than 30 years of corporate accounting, most as VP Finance / Controller, and all in the development and construction industry. She is directly responsible for all compliance issues regarding, licensing, bonding, insurance, worker's compensation, audits, human resources, Sammie has worked with Adrian for more than 30 years and shares his drive for perfection and accountability. She was instrumental recently for the successful completion of an internal audit by a large client on a $2 million job. The client was so impressed that they awarded ELAN another 30 jobs in 2010. In addition, ELAN passed this year a full blown audit from the IRS. Sammie shares ELAN's motto of " Integrity is the essence of everything successful".